Описание продукта
JingHongYi PCB (HK) Co., Limited is a leading manufacturer of multi-layer circuit boards and flexible circuit boards in China. We recommend and provides:
Bluetooth Circuit Board

USB Bluetooth Circuit

Board, Bluetooth Receiver Circuit Board

Bluetooth Voice Box Module Circuit Board

Bluetooth Audio Receiver Module Circuit Board

Bluetooth Power Amplifier Circuit Board for Vehicle Load Bass Gun

Bluetooth power amplifier circuit board

Bluetooth keyboard circuit board

Bluetooth module half-hole circuit board

loudspeaker Bluetooth circuit board

Bluetooth mouse circuit board

Bluetooth PCB antenna

Bluetooth headset circuit board

Bluetooth speaker PCB

Bluetooth Music receiver circuit board

Bluetooth transmitter circuit board

Bluetooth audio circuit board

Bluetooth stereo circuit board

Bluetooth audio PCB motherboard
We also provide prototype manufacturing services for Bluetooth PCB as mentioned above, as well as small and medium batch production, assembly services, and price, pictures, delivery time and other product information.
Bluetooth Module is a PCBA board integrated with Bluetooth function for short-distance wireless network communication. According to functions, it can be divided into three types: data transmission module, Bluetooth audio module, Bluetooth audio + data two-in-one module, etc.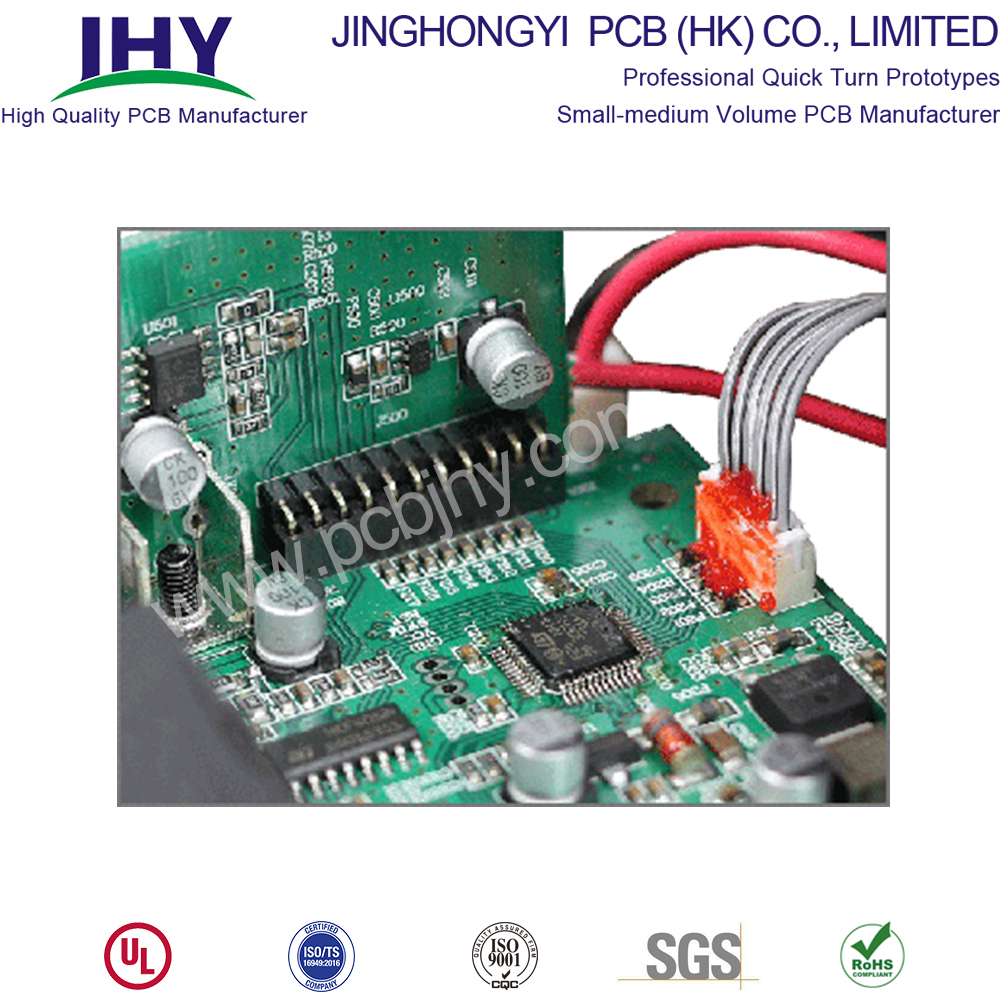 ---
How Bluetooth Technology Works?
Bluetooth technology is a global standard for open wireless data and voice communication. It is a special short-range wireless technology connection based on low-cost short-range wireless connection, which establishes communication environment for fixed and mobile devices.
Bluetooth enables today's portable mobile devices and computer devices to connect to the Internet without cable and wireless access to the Internet.
It can exchange wireless information among many devices, including mobile phones, PDA, wireless headphones, notebook computers, related peripherals and so on.
Bluetooth is a low-cost and low-power short-range wireless communication tool. Bluetooth is a communication protocol which operates at the 2.4GHz range,This is a radio-frequency range and is similar to many other contracts of communication including the very utilized WiFi protocol.
Bluetooth communication structure includes a single main device, which can connect to up to seven other devices. Each slave station communicates serially with the master station, and the communication between slaves can only be completed through the master station, which plays the role of a mediator. Bluetooth devices cover a range of 1 centimeter to up to 100 meters, Maximum transmission distance in open and barrier-free environment is 15 meters.
Each Bluetooth device can maintain a low power consumption mode in idle time, thereby reducing energy consumption. In order for two Bluetooth devices to communicate, their unique code must be exchanged. Therefore, communication between two Bluetooth devices can only be carried out with the approval of the user.
In the process of Bluetooth receiving, please do not close to other transmitting signal devices, such as routers, high-power power supply, etc., because it is easy to cause signal interference.
---
Bluetooth Circuit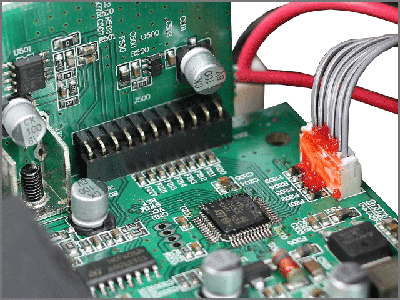 A Bluetooth circuit is the central part of a Bluetooth and contains components such as the integrated circuit, capacitors and source of power. The IC contains a charger and voltage regulator. The Bluetooth module includes information on the configuration and the setting.
Bluetooth technology replaces the method of wire and cable communication between devices.
Bluetooth circuits work by using radio signals. Bluetooth circuit effectively replaces infrared technology, which is a great progress of infrared technology. It also effectively solves the limitation that infrared technology can only connect two devices.
Luckily due to technological advancements, the Bluetooth circuit uses low power signals to avoid any interruption from the other devices. That is, therefore, the reason why most Bluetooth devices only work within a range of 10 meters out of which the connection can be lost.
---
Bluetooth Circuit Board, Bluetooth PCB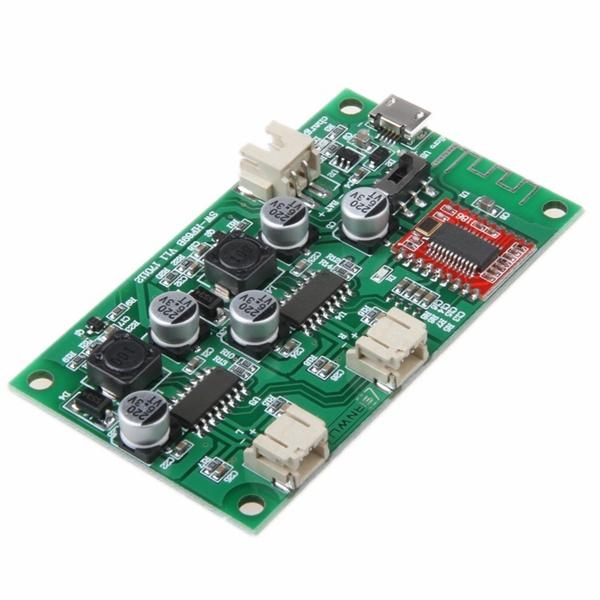 A complete Bluetooth circuit board must contain antennas that help send and receive information. Bluetooth circuit must include at least two inductors, whose function is to fine-tune the impedance of antenna to improve performance.
There is another auxiliary circuit board in the speaker. It connects audio cable, power button and USB power supply. The auxiliary board is equipped with two LEDs.
The presence of a printed circuit board close to the antenna may lower the resonance frequency. And so it is recommended that the thickness of the PCBs used in Bluetooth should be about 1,6mm.
In Bluetooth circuit board design, we recommend that you do not place any metal, including copper, near the area marked with GND, and that GND pins need to be connected to the plane. Switching the vias could be done to avoid any emissions from the PCB.
---
Bluetooth Audio Receiver Circuit Board, Bluetooth Audio Circuit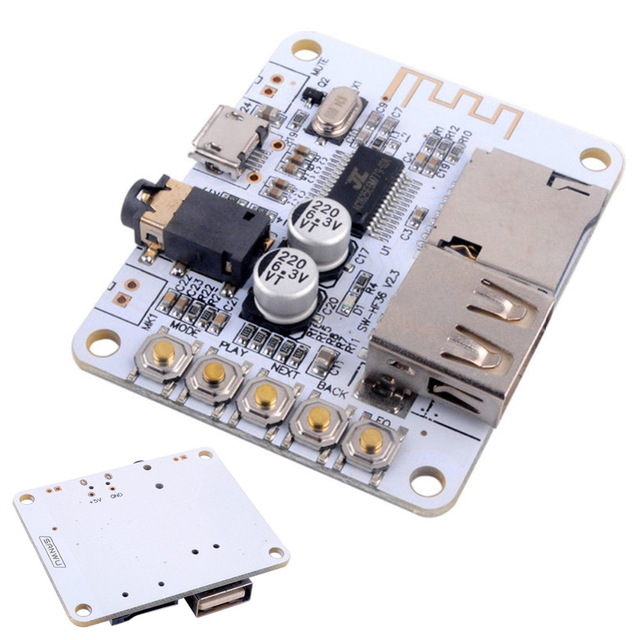 In the existing technology, Bluetooth radio frequency signal of Bluetooth audio circuit board may be coupled to the audio differential output, and the TDMA noise is directly introduced into the audio circuit. For this reason, LC filter circuit is usually set up at the audio differential output to filter 2.4 GHZ signal from the audio output signal.
---
Bluetooth Headset Circuit Board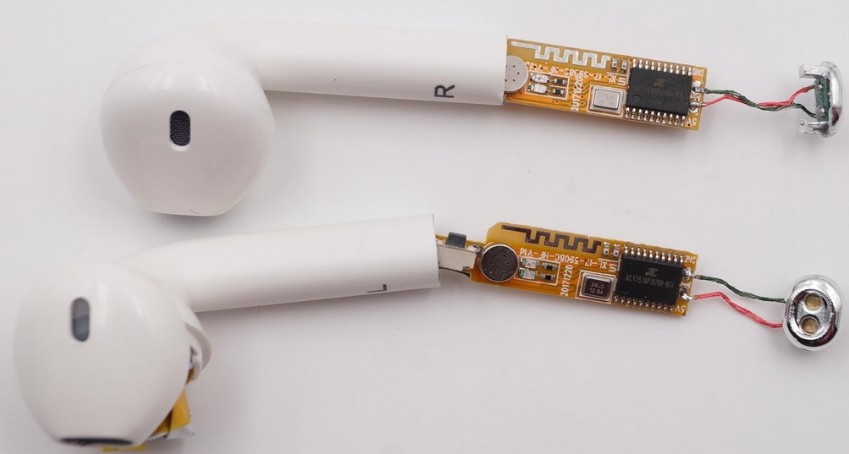 Headphone circuit board, mainly used in common headphone electronic products, headphones - the symbol of human portable audio, headphones are a pair of conversion units, it receives the signals from media players or receivers, using speakers close to the ear to convert them into audible sound.
Along with the popularity of portable electronic devices, it has been successfully used in mobile phones, radios, walkman, portable games and digital audio players and other electronic products. At present, in addition to ordinary headphones, there are the following kinds: Head-wearing Bluetooth headset so on.
The existing Bluetooth headset PCB circuit board - generally four-layer circuit board, the first layer is the signal layer I, the second layer is the ground layer, the third layer is the power layer, the fourth layer is the signal layer. In order to improve the overall performance of the system, make the impedance of the component power supply path as low as possible, and prevent the system voltage, component voltage and inter-component voltage from falling too much, the layers are usually laid on the ground.
Head-wearing Bluetooth headset PCB has become one of the most popular products in PCB industry. Our company specializes in all kinds of Bluetooth headset PCB production, central control Bluetooth small headset PCB processing, mono-voice Bluetooth headset PCB production and other one-stop services.
Here are the detailed parameters of a headset Bluetooth headset circuit board we have produced.
Name: Bluetooth Headset Circuit Board
Specification: 32.18mm*12.35mm
Material: FR-4
Layer: Double-sided PCB
Thickness: +/-10
(All PCBs are customized to customer requirements)
---
Bluetooth Transmitter Circuit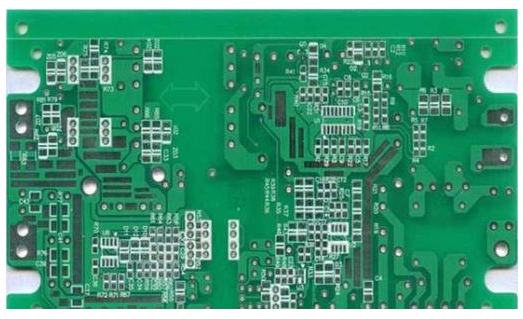 Bluetooth transmitter circuit facilitates music transmission to stereo system. It can also pair your Bluetooth with other devices so that you can enjoy wireless music. The circuit must have a charging system and reclaimable batteries.
The transmitter circuit includes several components, including an LED indicator.
Recyclable batteries in the Bluetooth transmitter circuit can last up to 10 hours. In this case, lithium batteries are preferred because they are durable.
It ensures that you can listen to music for a long time without running out of battery power.
Batteries contain a small circuit designed to protect the circuit from overcurrent, overdischarge, overcharge voltage and short-circuit current.
Please note that the service provided by the speaker is handled in the main circuit board. The circuit board includes voltage regulation, battery charging, Bluetooth and audio amplification.
At the end of the circuit board, you will get a microphone with volume increase/decrease/pause control.
---
USB Bluetooth Circuit Board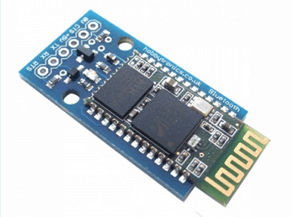 USB Bluetooth circuit board, a kind of

USB circuit board

, you can refer to our introduction of USB circuit board.
---
Bluetooth Circuit Board Kit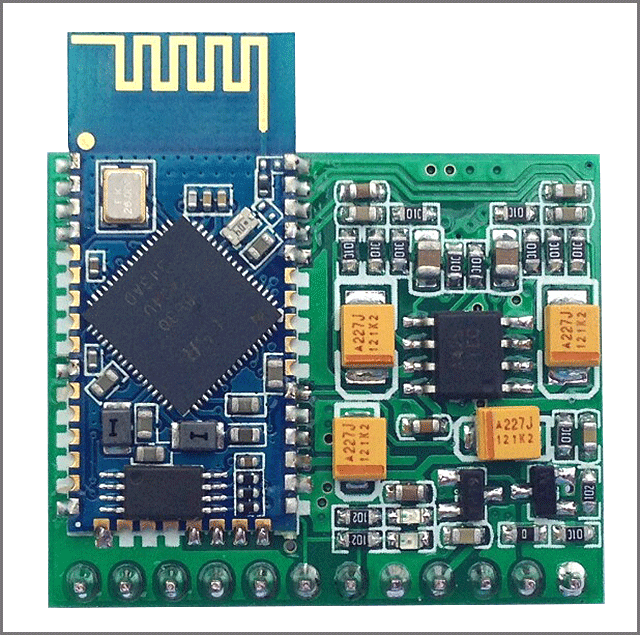 The Bluetooth circuit has a board kit that ensures you effectively play music or any other content that's from your phone. That achieved wirelessly through advanced technology. The Bluetooth circuit board is available in three formats:
• As a single entity.
• With 65mm speakers.
• With 100mm speakers.
The Bluetooth circuit board ensures seamless audio quality and connectivity as it is a vital part of the Bluetooth devices. It is the central part that controls the entire device. Without this kit, the connectivity and complete functionality of the Bluetooth device would be paralyzed.
It is light in weight thus being advantageous in the sense of manufacturing different devices. That means that whichever the device you decide to design, you can easily incorporate the Bluetooth circuit board kit. It is used in both the small and large devices.
The interface for the circuit board kit is easy and straight to the point. The design of this kit is in such a manner that it tries to connect to the last device that it was paired to whenever the Bluetooth in the device is turned on again.
In cases where the device it was last paired to be off or not available, the Bluetooth circuit board kit is programmed to try and match with another device that is close to it or within its range.
---
How To Make A Bluetooth Device Circuit?- Suggestions from professional PCB manufacturer and assembler in China

In making a Bluetooth circuit, you would need to start by creating a schematic for the circuit. In coming up with the schematic, you may need to use the software. According to the schema that you have, you can then get the necessary components that will help you to complete the circuit.

After that, you can connect the components following the lines that are in the schematic diagram you have. Your project can only succeed if you have the right schematic diagram. It shows the importance of the schematic.

One other thing that you need to factor in when making the Bluetooth circuit is the user interface. It is because the Bluetooth circuit is all about the user and how they will use it to achieve their needs.

You need to produce a Gerber file after you are done, which you can then send to the manufacturing company for the Printed Circuit Board of the device. After verification of the design, the manufacturer then prints the circuit board.

Different types of devices utilize Bluetooth technology. Generally, the headsets use smaller speakers.

The PCB layout is the most challenging part for starters. If you can create the design for the PCB, then you are good to go.

Different layouts could be used to assemble a Bluetooth circuit; however, you need to have a Bluetooth head start, switches, amplifier, LEDs, and an enclosure. Ensuring that cables do not cross the head start is essential since it reduces Bluetooth range.

Also, the system should not be placed anywhere near transmitters because they impact and affect transmission.

Once all the required components have been assembled, you should then solder wires and the LEDs soldier the on and off wire onto the headset's PCB.

Notice that it is possible to design the PCB to be used in your Bluetooth stereo. First, you need to choose the PCBs design that you are interested in. You also need to determine the number of layers that you need to have.


For Bluetooth, you need to have more layers. You should then assemble the following materials: epoxy, cotton paper, and epoxy.
Bluetooth Circuit

Tips for Bluetooth Circuit Board Assembly



When mounting the components, check the components type number and consolidate them to optimize their use. Once you are through with the placement, you can solder them by reflowing. You may use the infrared lamp or an oven to do this job.

Once the solder melts, it will permanently connect the components on the board. If there are components that cannot be mounted by the machine, it should be done manually.


---
How to Design a Bluetooth Low Energy PCB Circuit Board ?
Designing a new Bluetooth product, or any wireless product, can be somewhat challenging for the inexperienced. This is primarily due to the complexity of the PCB layout for the RF ( radio frequency) section. Fortunately, in BLE microchips, most of the RF circuitry is internal, so you don't need to worry about much more than the layout for the antenna.
Bluetooth Low Energy is a very popular open wireless standard for short-range communication. The range is typically about 50 feet, although this can be significantly increased with the use of a range extender circuit that either increases the receiver sensitivity, increases the transmission power, or both.
As the name implies, Bluetooth LE is a low-energy version of "classic" Bluetooth and thus is more appropriate for ultra-small devices powered by a single watch battery. BLE is the primary wireless technology for Internet of Things (IoT) products.
---
Why Choose US?
After eight years of efforts, the company has formed a production scale with a monthly capacity of 40,000 square meters. The company's main products include 2-12 layer printed circuit boards, which are widely used in computer, communication, automobile, digital products and other electronic industries, and are sold to domestic and foreign markets. The company's main customers are Gree, Midea, Vanward, CHIGO, Panasonic, MSI, ZTE, Logitech, Hisense and other well-known enterprises at home and abroad.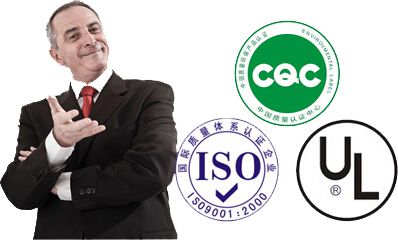 All products have passed the following certification,
1. Our company is approved by UL, TS16949, ISO-9001, and RoHS compliance.
3. The production process is strictly controlled according to QC080000 standard.
4. Purchasing and processing of raw materials meet the requirements of RoHS and WEEE directives.
Focus on PCB manufacturing for 8 years. Experienced and trustworthy
1. Jinghongyi PCB is a leading circuit board manufacturer in China.
2. We have a group of high-quality R&D team and professional management personnel to provide you with better service.
Large-scale production with monthly output of up to 40,000 square meters. Product quality and timely delivery are guaranteed.
1. We have advanced production equipment and testing technology, such as fully automatic gold sinking line, fully automatic copper sinking line, fully automatic plating line, fully automatic CNC drilling machine and other fully automatic production lines.
2. Production capacity of 40,000 square meters per month
24-hour rapid prototyping, 7-day on-time delivery, with guaranteed delivery service
1. Price response within one hour and 24-hour round-the-clock service
2. 24-hour expert-level technical support and all-weather production operation
3, 24-hour rapid prototyping to provide you with on-time delivery time
The product of the same quality, Jinghongyi PCB, provides more affordable price and better performance-price ratio.
1. Reducing cost by mass purchasing and batch production
2. Let you enjoy the price lower than that of the same industry and the quality higher than that of the same industry.
Relevant Reading: Bluetooth Circuit Board Design Guidelines

JingHongYi PCB (HK) Co., Limited
Компания Jinghongyi PCB (HK) Co., Limited является профессиональным производителем высококачественных печатных плат. JHY PCB специализируется на быстродействующих прототипах печатных плат, малых и средних объёмах. Основанная в 2011 году, расположенная в районе Баоань, Шэньчжэнь, Китай, с более чем 500 опытными сотрудниками, мы можем достичь ежемесячной производительности 40000 квадратных метров.
Услуги по производству печатных плат
Являясь одним из ведущих производителей печатных плат в Китае, JHYPCB в течение 8 лет предлагает международным компаниям любых размеров высококачественный прототип печатной платы для производственных услуг по справедливой цене. Чтобы создавать профессиональные и передовые печатные платы, мы стремимся придерживаться самых строгих стандартов в процессе производства печатных плат, мы полностью совместимы с системой управления качеством ISO 9001: 2008.
- Экономьте деньги и время! Достигните спокойствия!
- Профессиональный и заслуживающий доверия производитель прототипов печатных плат.
- Самый быстрый прототип PCB.
- Универсальное решение для различных печатных плат и SMT трафаретов.
- Низкая стоимость простой печатной платы.
- Доступная цена на высокотехнологичную плату.
- Минимальные заказы 1шт.
- 24-часовое обслуживание клиентов онлайн.
- Профессиональный инженер по печатным платам для индивидуального обслуживания.
- Отгрузка в срок.
- Гарантия хорошего обслуживания и качества от предложения печатной платы до доставки.
Сборка печатных плат
Чтобы обеспечить истинную ценность и удобство для наших клиентов, занимающихся изготовлением печатных плат, мы расширяем наш бизнес, предлагая услуги по подбору компонентов и монтажу печатных плат под ключ - от прототипа, от низкого до среднего объема, до большого объема до 1 млн. Шт. Мы можем установить компоненты на печатные платы, используя технологию поверхностного монтажа (SMT), технологию сквозного отверстия (THT) и ручную вставку:
- Высококачественные услуги по сборке с короткими сроками
- Нет минимального заказа
- Без дополнительной платы за трафареты
- Бесплатная проверка DFM
- 100% тест AOI и рентгеновский тест для пакета BGA
- Функциональные тесты и программирование IC на основе пользовательских требований
Наша компания соответствует требованиям UL, TS16949, ISO-9001 и RoHS.
Все платы производятся в соответствии со стандартами IPC-6012 и проверяются в соответствии с IPC-A-600 в последней версии. Наши продукты широко применяются в области связи, промышленного управления, силовой электроники, медицинского оборудования, охранной электроники, бытовой электроники, светодиодов и т. Д. Более 90 процентов из них было экспортировано в Европу, Северную Америку, Южную Америку.

Комплексное обслуживание включает
название компании: JingHongYi PCB (HK) Co., Limited
представитель: Chen Zhi
Продукт / Услуга: Производитель печатных плат , PCB Prototype , Гибкая печатная плата , Многослойная печатная плата , Алюминиевая печатная плата , Rigid Flex PCB
капитал: US$1.5 Million
Год создания: 2011
Годовой Оборот: US$50 Million - US$100 Million
Процент Экспорта: 91% - 100%
Общий годовой объем покупки (млн. долл. США): US$10 Million - US$50 Million
Число производственных линий: 8
Число научных сотрудников: 5 -10 People
Число работников Отдела контроля качества: 41 -50 People
OEM услуги, предоставляемые: yes
Плошадь завода (м2): 1,000-3,000 square meters
Адрес Завода: Building 15, Wan Xia Industrial Park, Tongfuyu Industrial Zone, Shajing,Baoan District, Shenzhen, China.
Контактное Лицо: Ms. Megan
Номер Телефона : 86-1351-0758219